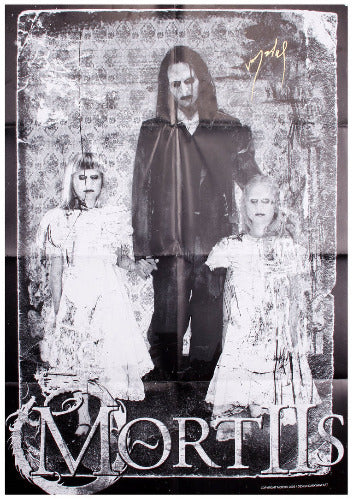 SIGNED 2002 Family megaposter
Earlier this year, I dug out a bunch of these posters from my attic, that I signed and sold privately. I thought they were the last copies. Recently, we were contacted by an old merch affilate in Germany, that had had these signed tour leftovers sitting around from well over a decade. They were all shipped to our webstore, and will be available while they last. We only have a few copies of each poster.

Size: A1 / 23.5 x 33"

Please note the posters will ship folded, in an LP box. They are fairly heavy, due to their size, hence the high shipping cost.