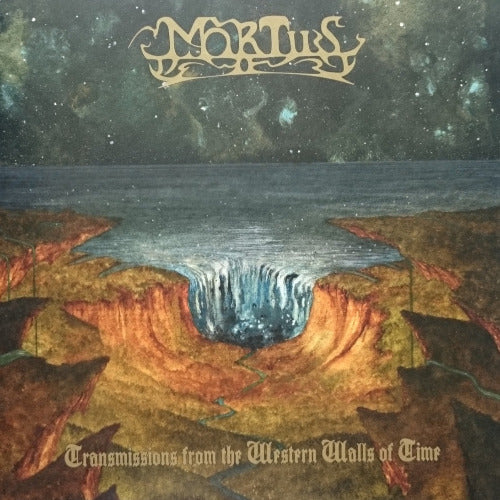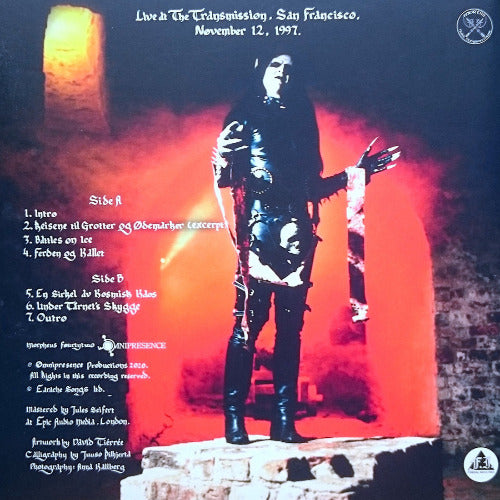 COTBW: Transmissions From The Western Walls Of Time LP
Live from San Francisco, November 12, 1997.
This is a grimy and lo-fi sounding document of one of the rare, and few in between Mortiis shows back in the Era 1 days of the 90´ies.
Very few shows were played, and fewer were actually recorded. No Mortiis show back then were ever officially recorded, so this album is based on audio tapes that were sent to Mortiis by fans, and re-discovered in dusty boxes, a quarter century later.
Comes with an A2 poster.