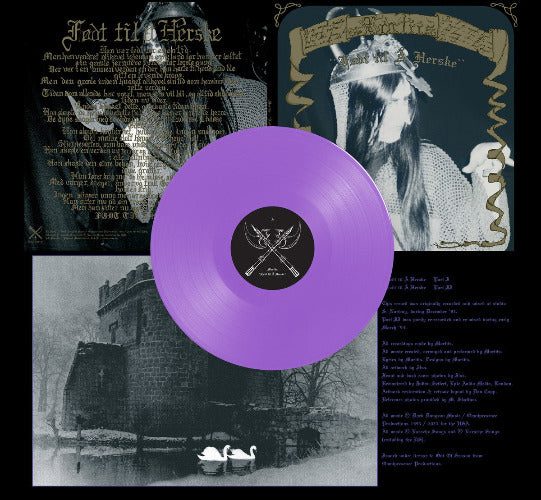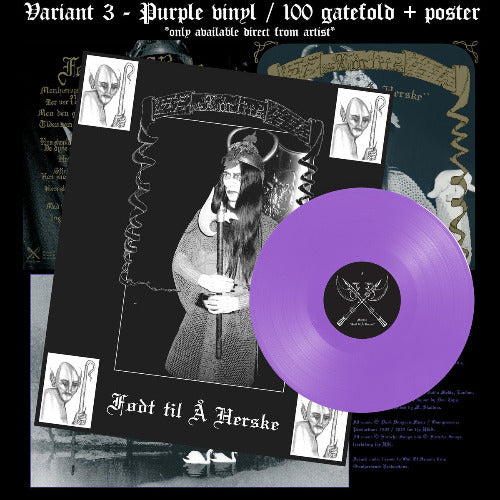 COTBW: Født Til Å Herske LP - COTBW Exclusive on purple vinyl
This is a pre-order.
We expect to ship this LP out around September 1st.

In Collaboration with US label Out Of Season, this is an exclusive edition, only available to members of the Cult Of Thee Black Wizards.

For the first time, the 1993 debut album has been reissued, looking as close as possible to the original.
Gatefold sleeve, poster (same design as the 1993 album), down to the purple vinyl.

This edition is limited to 100 copies, and will ONLY be available to members of COTBW.