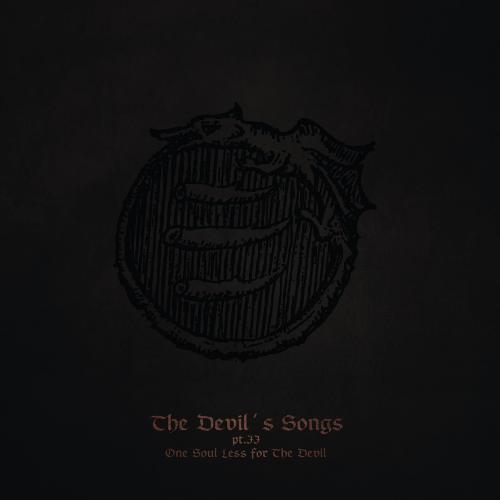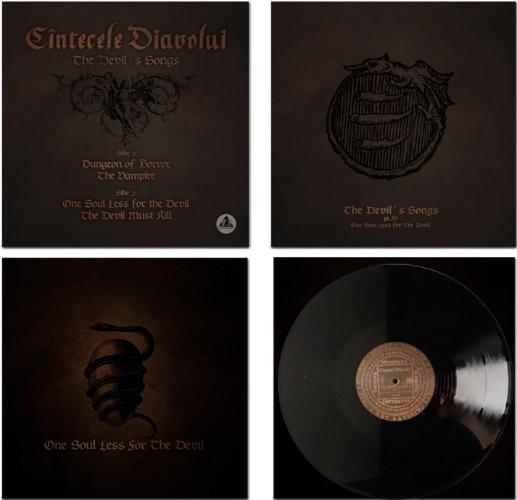 COTBW: Cintecele Diavolui - The Devil´s Songs Part II: One Soul Less For The Devil LP + FREE POSTER
Brown vinyl, limited edition 100 copies. Sold out.
Black Vinyl, limited edition 400 copies.
The songs on this album have, up til this point, only been available on the long sold out extended CD versions of "The Devil´s Songs" that were put out by Dark Dungeon Music and Cold Meat Industry, respectively. The song "The Devil Must Kill" has only ever been available on the Cold Meat Industry compilation CD "Absolute Supper".

These songs were all recorded not too long after the initial 5 songs (Part 1: Dance of The Dead) that originally appeared on the 10" EP "The Devil´s Songs" in 1997. By their very nature, these songs are a lot more experimental, and rely heavily on atmospherics, with the exception of "The Devil Must Kill", which was recorded a bit later, on it´s own, and is a bit of a return to the original "The Devil´s Songs" sounds, albeit the only song with sung vocals Cintecele Diavolui ever did.
PLUS FREE poster of your choice (see options below). Please state in the comments field, what poster you want, using it´s title (for example "Spirit Of Rebellion Poster".)


Note that the optional FREE poster, is a gift from us to you, any potential damage caused to it trough shipping, will not incur a refund, or us shipping a new copy to you.