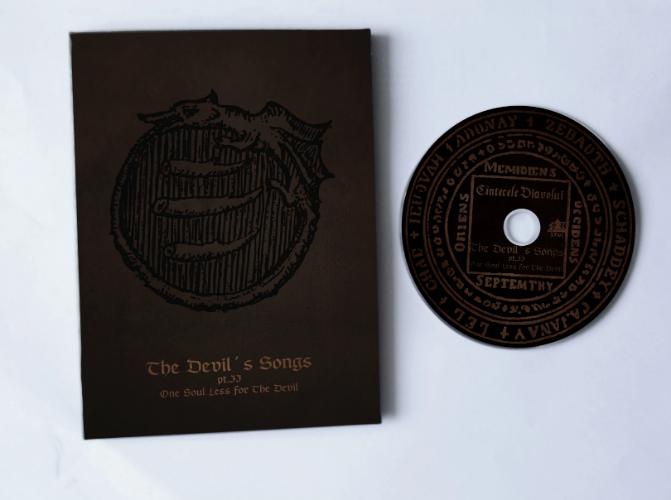 COTBW: Cintecele Diavolui - The Devil's Songs Part II - One Soul Less for The Devil CD
The songs on this album have, up til this point, only been available on the long sold out extended CD versions of "The Devil´s Songs" that were put out by Dark Dungeon Music and Cold Meat Industry, respectively. The song "The Devil Must Kill" has only ever been available on the Cold Meat Industry compilation CD "Absolute Supper".

These songs were all recorded not too long after the initial 5 songs (Part 1: Dance of The Dead) that originally appeared on the 10" EP "The Devil´s Songs" in 1997. By their very nature, these songs are a lot more experimental, and rely heavily on atmospherics, with the exception of "The Devil Must Kill", which was recorded a bit later, on it´s own, and is a bit of a return to the original "The Devil´s Songs" sounds, albeit the only song with sung vocals Cintecele Diavolui ever did.

A5 Digipak CD format