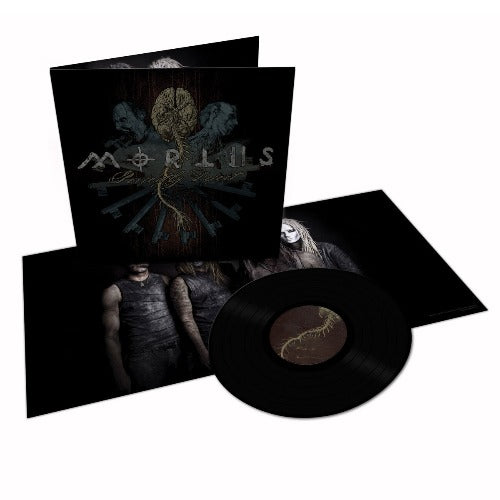 COTBW: Perfectly Defect - Classic Black Vinyl - Last Copies
Back In Stock - Last Copies!
Originally released in 2011, as a tour and mailorder only CD, limited to 500 copies and featuring only 8 of the 12 songs from the recording sessions, Perfectly Defect, has remained hard to find, and somewhat mysterious. For a limited time, it was available as a free download for anyone that would sign up for our mailing list. As a gesture of respect and gratitude towards our fans, as well as a gigantic "Fuck You" to the record industry, that had done little else than embezzle, trick and rob the band blind, up until that point.

Finally, through Mortiis´ own label, Omnipresence Productions, and with distribution by Plastic Head Media, Perfectly Defect, is getting a proper release.
Pressed in a gatefold sleeve, on 3 different colored vinyls. Remastered by Jules Seifert at Epic Audio Media, London.
The LP reflects the original 8 track CD release of 2011, while the CD and Digital Release, contain the full 12 song sessions, never before released in its entirety.
Classic Black Vinyl: Limited Edition 250 copies.
Bubonic Plague Vinyl: Swamp Green & Black Splatter. Limited to 250 copies
Necrotic Bone Vinyl: Bone White & Brown: Limited to 100 copies, and ONLY available from the Mortiis Webstores. This version will NOT be sold elsewhere! This edition is Sold Out.
Additionally, in a special collaboration with Dead Seed Productions, a kick-ass looking Picture Disc version has been pressed, in a strictly limited edition of 100 copies only. You can check it out here.
 Perfectly Defect complete 12 song tracklist:
1. Closer to the End
2. Perfectly Defect
3. The Sphere
4. Sensation of Guilt
5. Sole Defeat
6. Thieving Bastards
7. The Punished
8. Halo of Arms
9. Impossible to Believe
10. This Absolution
11. Hermaphro Superior
12. Contrition