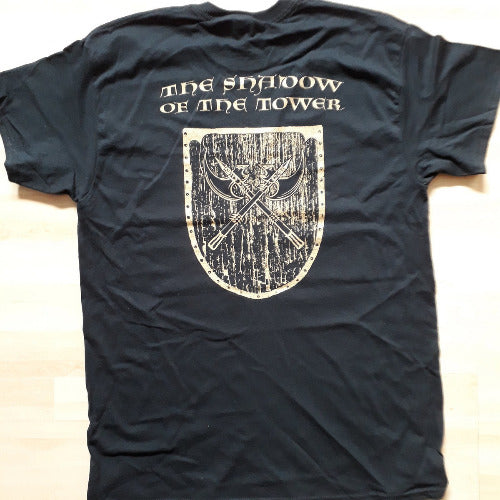 The Shadow Of The Tower T-shirt
First time ever on shirt/sleeve. Based of the David Thierree art for the album of the same name. The album is based on a recording, from 1997, found on a tape, long forgotten in the attic.
Gold and white print on high quality black t-shirts.